About Sierra
Sierra is excited to be a part of Point of Life Acupuncture, a truly holistic practice that supports whole body wellness. Sierra works with Paola to provide individualized nutritional counseling that focuses on whole nourishing foods to restore health and vitality.
Sierra became passionate about preventive health at Boston University, where she earned a Bachelor of Arts in International Health in 2011. While studying in Geneva, Switzerland she worked in HIV and malaria research, as well as maternal and child health. After graduating, she began working at San Francisco Health Plan developing preventive care programs for low-income patients at public health clinics throughout the city.
Sierra became a health coach for the Stanford Healthier Living program, a group health education class for people with chronic diseases. Working with such a large and diverse patient population provided an incredible view into the complexities of the healthcare system in the Bay Area, which strengthened Sierra's aim to help patients prevent and heal from chronic conditions.
Sierra spent 2016 traveling throughout Southeast Asia, where she saw firsthand the detrimental health effects an imported Western diet can have on traditional cultures. In 2017, Sierra applied her "food as medicine" ideology to her professional life and graduated from the Nutritional Therapy Association as a certified Nutritional Therapy Practitioner (NTP).
As a holistic nutritionist, Sierra focuses on bio-individuality to determine each client's unique needs, lifestyle, preferences, and ancestral background.
Sierra empowers clients to optimize their health by: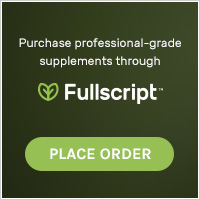 • Achieving sustainable weight loss
• Gaining more energy and reduce fatigue
• Eliminating disruptive digestive symptoms
• Supporting hormonal balance and fertility
• Discovering food sensitivities
• Incorporating delicious whole foods without calorie-counting, diet foods, or feelings of deprivation
Every client's health needs and goals are unique. Sierra's step-by-step holistic approach includes individualized dietary recommendations, lifestyle considerations, and nutritional supplementation. Sierra provides delicious recipes that emphasize nutrient-dense, properly prepared whole foods, as well as practical suggestions to support clients in restoring their health and vitality.
Experience
Advanced Allergy Solutions, San Francisco, CA
San Francisco Health Plan, San Francisco, CA
Berkeley Free Clinic, Berkeley, CA
International AIDS Society, Geneva, Switzerland
Partners in Health, Boston, MA
Hesperian Health Guides, Berkeley, CA
Education
Bachelor of Arts, Boston University, Boston, MA
Stanford Chronic Disease Self-Management Certification, Palo Alto, CA
Nutritional Therapy Practitioner Certification, San Francisco, CA